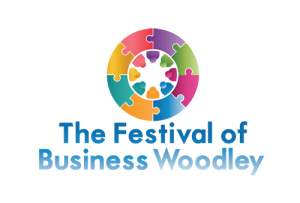 Having traded in Woodley, Reading, for over 40 years Finch Group are delighted to be the main sponsor of the Woodley Festival of Business 2015.
As the largest privately owned Commercial Insurance Brokers in the area, Finch Group has been a central business resource in the local business community and whilst growing across the South of England, our Head office is based in the centre of the town.
Finch Group Managing Director, Vincent Gardner, commented:
Finch Group are delighted to be sponsoring the Woodley Festival of Business 2015. Employing local staff and insuring local businesses has allowed us to blend in to this local community over the past 40 years of trading in the town and offered us a strong base to grow from.
The Festival of Business Woodley (FBW) is an annual event organised by members of the Woodley Business Club allowing local businesses to celebrate the strong local economy and connect with other local businesses.
The event will be held at the Oakwood Centre in Woodley on November 11th 2015 and will feature Networking, Exhibition and Key Speakers.