Share your Finch Group experience and collect your reward.
As a Finch Group customer, you have personally experienced the benefits of dealing with us. Now we would like to invite you to share your experience with your friends, relatives and business associates so we can reward you!
Claim your reward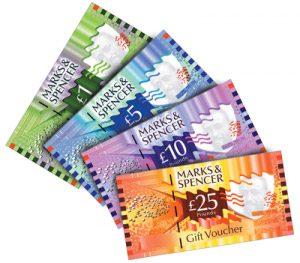 For every successful introduction you make, you will be rewarded with up to £30 in vouchers for Marks&Spencer. The more friends you introduce, the more attractive your rewards.
There is no limit to the number of introductions you can make. The more friends and relatives you successfully introduce, the more rewards you can have.
Your friend, family member or business associate must contact us directly to get a quote.
Please ask your friend to visit this page
Simply fill in the form, and don't forget to put in the name and address of the person who referred you.