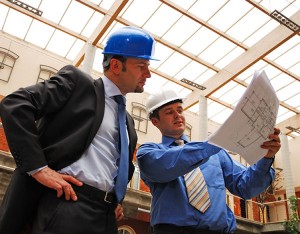 Finch Group are committed to providing a claims service that is professional, courteous and efficient.
We deliver where it matters.
You will be treated fairly and professionally.
We understand making a claim can be a stressful event and therefore you can expect to be treated sensitively and with respect.
We will treat each claim with the importance and urgency that it requires.
We strive to understand what it is our customer needs and will do our best to provide that in accordance with policy cover.
What makes us different?
We put you first
At Finch Group, we focus on assisting you in the Claims process. We work closely with insurers to make decisions based on their wide-ranging market experience. This, combined with our efficient claims service, puts you at the centre of the process
We focus on delivering high-quality and proactive claims management, and on being open and transparent at all times. We also work in partnership with insurers to defend or settle third-party claims.
We provide direct and fast access to insurers
We actively encourage open communication.
Our team of highly competent, skilled claims professionals are committed to taking a proactive approach to problem solving and claims resolution.
We work with the right people.
Any claim, no matter how large or small, is vitally important. We work with insurance companies, the appropriate loss adjusters, third-party administrators and lawyers to assist us and you. We take the view that, when engaged by us, they are an extension of our brand. We also believe that our clients deserve the best advice and service in all situations to ensure the most effective outcome is achieved.
We will keep you informed
It is important that you know what is happening with your claim. That is why we believe in keeping our customers informed as and when necessary. We regularly achieve and, more often than not, exceed our own high standards. We aim to respond to telephone calls, letters and emails as soon as possible.
Tell us how we are doing.
We want to hear first-hand about our claims service from your point of view, and make sure it is working as it should be. We welcome feedback on all aspects of our claims service.
We will sure make that claims are not declined unreasonably.
Declining a claim is the last thing we want insurers to do. We want to be absolutely sure that any decision they make is an informed one and that they have not misinterpreted the information or facts. We will ensure that in all cases we have a detailed discussion with your insurer prior to declining any claim, and will give you every opportunity to contribute to that discussion.
We treat our customers fairly and ensure confidentiality and data integrity.
We have a strong track record of building trust with our clients who have had significant claims. We ensure that sensitive information stays confidential and we are rigorous in our handling of data, complying with all legal requirements under the data protection legislation.
Motor Claims
Employers and Public Liability claims